Craftsmanship Leveraged by 21st Century Technology Apex toolmakers and machine tool operators combine a four-generations-old tradition of machining craftsmanship with 21st century technology.
Our battery of high-speed CNC machining centers and automation along with high-precision conventional tools are all backed by in-house engineering running advanced software including 3-D modeling. The net benefit to you is production throughput — not bottlenecks.
Whether machining tooling, or other precision components or assemblies, Apex quality is second to none and supported by a Quality Assurance Program based on U.S. Military Specification practices backed by state-of-the-art electronic inspection routines.
Hit the Ground Running
At Apex, your machining project hits the ground running. We leverage an unrivaled experience curve to reduce turnaround time: chances are, at one time or another, weâve handled a project similar to the one you need now. This gives us a head start towards finding your optimal solution along with insights that, occasionally, may even enable us to suggest changes to improve our efficiency—and yours!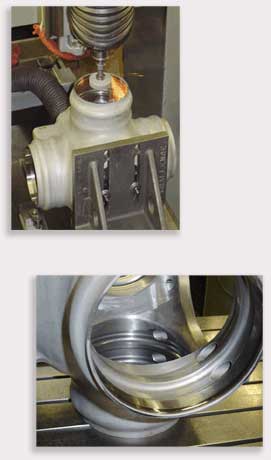 Concept Through Engineering to Manufacturing Solutions