Apex engineers can design your production tooling for a specific need — working either from your supplied drawings or sample parts and pertinent information. Have a concept or need prototype work? Let our technical staff assist with the evaluation and development — they are thoroughly experienced in virtually every aspect of container manufacturing and packaging.
We Speak "Engineering"
Maybe you are remanufacturing existing machinery or taking a concept through implementation. Or maybe it's as simple as you have an in-house engineering staff that would appreciate working with supplier/colleagues who speak their language — in those cases and many more — customers always receive added value from the professionals at Apex.
Latest Software Platforms
Apex designers and engineers use 3-D modeling software that makes it easier to visualize finished parts. 3-D modeling also improves coordination with CNC programmers making programming faster, with less chance for error. At the same time, 3-D modeling facilitates customer communications.
Hit the Ground Running
At Apex, your project hits the ground running. We leverage an unmatched experience curve to reduce design/engineering lead times and/or set-up times. Chances are, at one time or another, we've handled a project similar to the one you need now. This gives us a head start towards finding your optimal solution.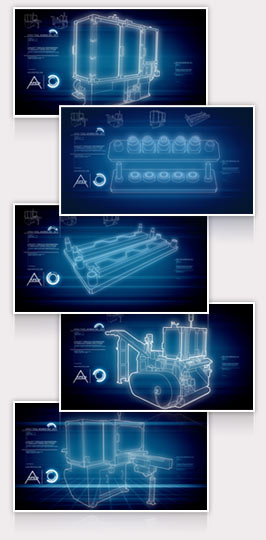 Concept Through Engineering to Manufacturing Solutions